Cuba: Real and raw
with INSTRUCTOR Don Toothaker & A GUEST INSTRUCTOR
This photography workshop is $4,150 per person for 8 days & 7 nights in Havana and Viñales, Cuba.
The extension to Trinidad is 3 days & 2 nights for an additional $550 per person.
The package price is based on double occupancy in the rooms. The single room supplement is an additional $200.
Simply put, Cuba is like no other place on earth. The spellbinding history from the early Carribean-Spanish explorers to the mid- twentieth century reads like a legendary novel. Life for the Cuban people changed dramatically in the 1960's. It's as if the country was placed in a time capsule for fifty years and suddenly emerged, opening the doors to all who wish to explore. One can certainly feel the complexities of Cuba's history and the strength of those who call it their home. The music makes you dance and the arts convey the struggles and triumphs. The ranchers are as rugged as the untouched land and the cigars are worth the trip alone. Cuba is absolutely fascinating.
Hunt's Photo and Don Toothaker want to welcome guest instructor to this photography workshop. We plan to challenge you to slow down, think, observe, anticipate and feel each and every shot. Our days will be full of photographic opportunities, instruction and discussion as we experience a very unique look into the heart and soul of Cuba.
Your Trip Includes:
8 days & 7 nights in Havana and Viñales, Cuba.

24/7 Photography coaching, tips, tutorials and lessons.

Round trip airfare from Miami, Tampa, or Fort Lauderdale, Florida to Havana.

Cuban visa processing and fee (There is an additional fee for Cuban born travelers).

Medical insurance while visiting Cuba.

All airline and airport fees (U.S. & Cuba except baggage & excess weight fees).

Ground transportation within Cuba.

All accommodations while visiting Cuba (Private Bed & Breakfast with air conditioned rooms and en-suite bathrooms).

Entrance fees when applicable.

All gratuities are included.

Experienced tour guides (English, Spanish, Portuguese and French speaking are available).

All meals are included (two "mixed" National drinks). Due to the nature of this photography tour, some lunches may be light and "on the go". Cuba has no fast food restaurants so we will do our best to keep the photographers happy and well fed while out in the field. Please advise us about any restrictions or food allergies.
Not Included:
Round-trip travel from your home to Miami, Tampa, or Fort Lauderdale, Florida.

Lodging in Miami, Tampa, or Fort Lauderdale, Florida.

Baggage fees for overage.

Activities outside the tour itinerary.

Travel insurance, which is highly recommended for all travelers.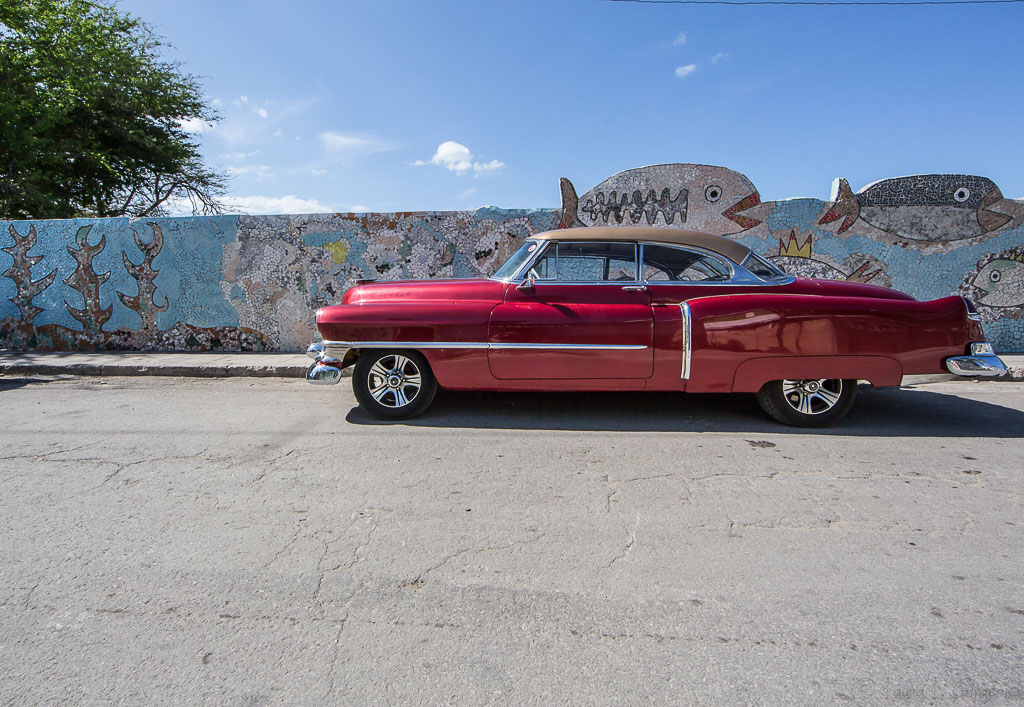 Itinerary
DAY 1: HAVANA, CUBA
You will be warmly welcomed at Jose Marti Airport, Havana, Cuba. After clearing customs, we will pick up luggage, exchange money and begin our adventure together.
Late lunch/early dinner: After you are settled into your homes in Nuevo Vedado, we will have a refreshing welcome cocktail and a wonderful Cuban meal at Balcones de Diego. Here, we will have an opportunity to get to know each other and talk about the week ahead.
After dinner, we will take the short drive to Central Park (Parque Central) in Old Havana to get the photography juices flowing. The majestically lit Capital Building (Capitolio), the National Museum of Beautiful Arts (Museo Nacional de las Bellas Artes) and the Grand Theater (Gran Teatro) provide an ideal backdrop to capture an evening in Old Havana.
DAY 2: HAVANA, CUBA
6:00am - Departure from our residences for sunrise along the Malecon. After sunrise, we will experience Havana's Old Town (La Habana Vieja) and Central Park (El Parque Central) as Cuba awakes. Awarded UNESCO Heritage Site status in 1982, this area is rich in baroque and neoclassic architecture.
We will grab some coffee and a cafe breakfast while wandering the colorful streets this morning.
Back to homes to freshen up, rest, recharge and prepare for the afternoon ahead.
This afternoon, we will take a ferry across the harbor to the little Island of Casablanca. Here, fishermen repair boats and nets while locals tend to their daily business. It's a colorful village, which lies in the shadow of "El Cristo" (the Christ statue that sits on the hilltop overlooking Havana Bay). We will work on photography skills for several hours as the shadows lengthen and light softens.
8:30pm - Dinner and live music on the waterfront at The Brewery.
DAY 3: HAVANA TO VIÑALES, CUBA
Rise and shine and off to Viñales, Pinar del Rio.
Viñales is located in Pinar del Rio, the western-most province of Cuba, famous for its rich soil, tobacco production and picturesque scenery. We will visit this charming village nestled in the Sierra de los Organos mountains. Viñales Valley is a UNESCO World Heritage Site and settlement dating back to the Spanish colonial era.
For the tobacco aficionado and those just curious, this afternoon we visit one of the largest tobacco farms, which is a favorite stop among our groups. We will travel to "Look Out Point" by tractor with plenty of time for photography along the way.
We will feast on traditional Cuban farm cuisine until the darkness becomes ideal for night photography.
DAY 4: VIÑALES TO HAVANA, CUBA
6:43am - Sunrise. We will wake up with the people of Viñales and enjoy a walk through the country where we can spread out and experience a typical morning of farmer, child and Cuban cowboy. Here, oxen and horse are used as they have been for hundreds of years.
9:30am - Cuban Coffee! Brunch, debriefing and lively conversation at Paladar Casa El Campesino. The afternoon is free to rest, view images, explore the valley and picturesque village.
Early afternoon departure back to Havana.
DAY 5: HAVANA, CUBA
Today we will experience the area of Belen in Havana and a behind the scenes view of the oldest boxing club in Cuba. Participate in the moments of practice and conduct ringside photography during the training session. Learn about the history of amateur boxing which was dormant in Cuba for over 50-years.
Casual stop at the Bodeguita Del Medio for a delicious taste of Cuba.
Next, we visit the Lizt Alfonso Dance School for an exclusive behind the scenes photo shoot of the school where dancers capture the pride, heart and soul of Cuba.
DAY 6: HAVANA, COJIMAR, & BOCA DE JARUCO, CUBA
This morning we travel to the east side of Havana to the town of Cojimar, the small fishing village that is best known for the inspiration behind Ernest Hemingway's, "The Old Man and the Sea". Here, we will have the opportunity to photograph an old village and have a unique culinary experience.
The group will walk with the staff to see their ogranoponico (Cuba's organic farm revolution) where vegetables and spices are grown for the local restaurant. Along the way we will explore the town where time seemed to stop when Hemingway left.
Return to the restaurant to enjoy an interactive cooking and mixology lesson. Together, we will shoot while learning how to cook a very special Cuban dish. Enjoy the fruits of your labor at lunch today! Happy Cooking at El Ajiaco.
Later this afternoon we head over to Boca de Jaruco, a small fishing village located in the Mayabeque Province.
DAY 7: HAVANA, CUBA
A buffet of photography options including La Isla de Coco (an amusement park lost in time), experience the architecture of the National Theatre, "Espresso at Duni's", the Cuban market and/or the Old Havana Cathedrals.
8:00pm - Final dinner, debriefing and closing celebration at the Art Factory, "La Fabrica de Arte". This is Havana's newest hot spot for dinner, music and art!
DAY 8: HAVANA, CUBA
Departure to Havana airport.
Departure to Trinidad (extension group).
EXTENSION TO TRINIDAD
DAY 8 CONTINUED: HAVANA, CIENFUEGOS, & TRINIDAD, CUBA
Breakfast at your home in Havana prior to departure for the extension of the photography journey.
On the way to Trinidad, we will make a short stop in Cienfuegos. Known for its colonial era buildings and immaculately clean streets.
Walk down Prado Avenue, the longest street in Cuba, known for its beautiful buildings and Marti Park. Points of Interest: Dominicas - Eliza Bowman, Maristas - Methodist Church, El Boulevard, Calle Cristina, Calle Tacon, Calle (Esquina) Zaldo and Cisneros.
Quick lunch on the way as we continue to Trinidad.
Arrival into Trinidad early evening. Settle into our homes prior to exploring the town.
The next two days, we will enjoy the sounds, colors, and liveliness of this beautiful region of Cuba. We will walk during the evening today on our way to dinner and after, if the group wishes, we will explore the quaint streets and listen to the music.
Dinner is included at a location that is TBD, though all of our favorite restaurants in Trinidad are always lively and delicious.
DAY 9: TRINIDAD, CUBA
Breakfast at your residence.
Continued from previous day - a walking tour of the colonial city which is a UNESCO World Heritage site. Plaza Mayor, Bell Tower at the Museum of the Struggle Against Bandits, and the Mayor Church are key attractions. The Plaza Mayor is the town's center, surrounded by the Mayor Church (1892), the Cantero Sugar Palace, and the San Francisco Convent bell tower which now dominates the town. During this tour we will see many beautiful works of street art and hear impressive music from nearly every corner in this vibrant colonial town.
Light lunch today as we explore the town.
Afro-Cuban visit to Templo Llemaya to learn about the Santeria religion of Cuba. Because for years the church communities were not opened, the people of the country focused on the Santeria religion of a way to find hope.
Visit to the Palacio Cantero museum and tower to overlook the city of Trinidad in all its glory and learn about the influence of sugar cane on this region.
Free time this afternoon to do some exploration.
DAY 10: TRINIDAD, CUBA
Breakfast at your residence.
Visit to the Valle de los Ingenios (Valley of Sugar Mills) with its hiking trails and natural beauty. We will stop at the look-out point to see the full landscape of this region. This area is known as the UNESCO protected Valley of the Sugar Mills.

A climb to the Manaca Iznaga Tower (for amazing views of the valley), home of one of the wealthiest men in Cuba as a result of slave trafficking in the 1790's. This is a favorite spot for most of our travelers.
Travel into the farmland of Guachinanga, where we will experience farm living at its best. This is a very picturesque area and some of the kindest people around. We will enjoy a traditional farmer's luncheon today, prior to heading to Santa Clara to catch our early evening flight home.
Departure to Santa Clara airport for a 6:00pm flight.
* Your Cuba Travel will make every attempt to adhere to the itinerary as planned above. Should circumstances change, we have the right to make proper modifications that will benefit you our guest.
Travel authorized by license through the Department of Treasury Office of Foreign Assets Control (OFAC) that authorizes registered guests of our programs to legally travel to Cuba to participate and engage in a full time schedule of authorized exchange activities in Cuba, which will involve meaningful interaction between travelers and people in Cuba.
Deposit
A $700 deposit is required at the time of booking to guarantee your reservation, which will be applied towards the cost of your tour. Deposits are generally non-refundable, except in rare cases when we cannot confirm all components of a booking at the purchase price.
Final Payment
The balance must be paid in full 90 days prior to departure.
HUNT'S PHOTO DIRECTOR OF PHOTOGRAPHY ADVENTURES, Don Toothaker
"I am very proud to say that I am a photographer."
Primarily a self-taught photographer, Don has been photographing a variety of subjects for the past 14 years. Being a photography instructor and workshop leader is Don's principle role at Hunts Photo and Video. He is committed to exploring and sharing the beauty of his native New England, and other regions of the world, through imagery and teaching.
Don displays his work at www.toothakerphoto.com
Protect Your Trip with Travel Insurance from Allianz